Export webflow source code and push to Github
Export your webflow site source code to Github and host it to vercel or netlify for free.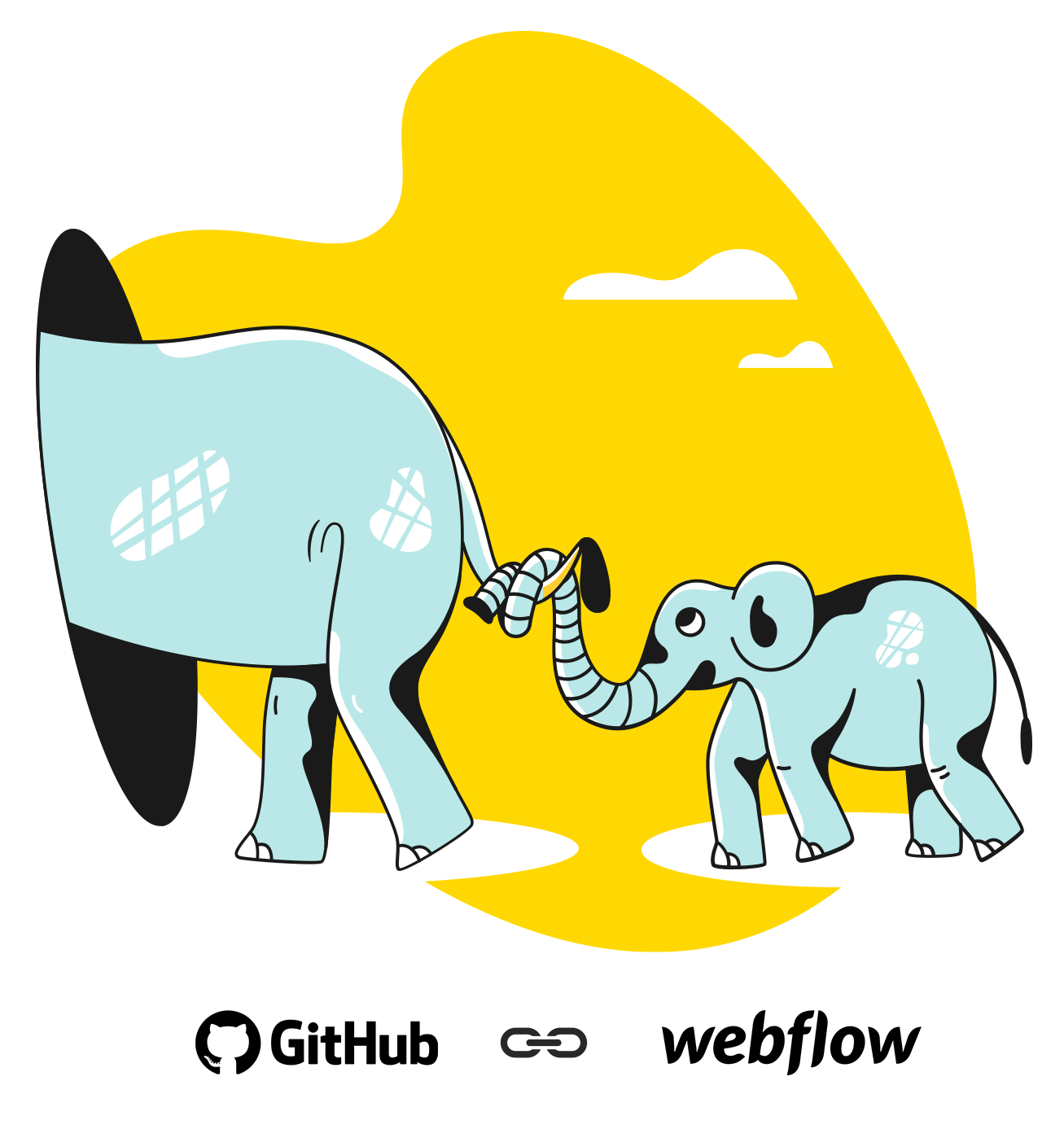 Features included :
Automated export to GitHub
Deploy every server (Netlify and etc)
Track code changes
GDPR compliant
%99 features are free
Features not included :
Github export is not available
Deploy only webflow's servers
Tracking code changes is not available
Limited GDPR compliance
$20 per website / month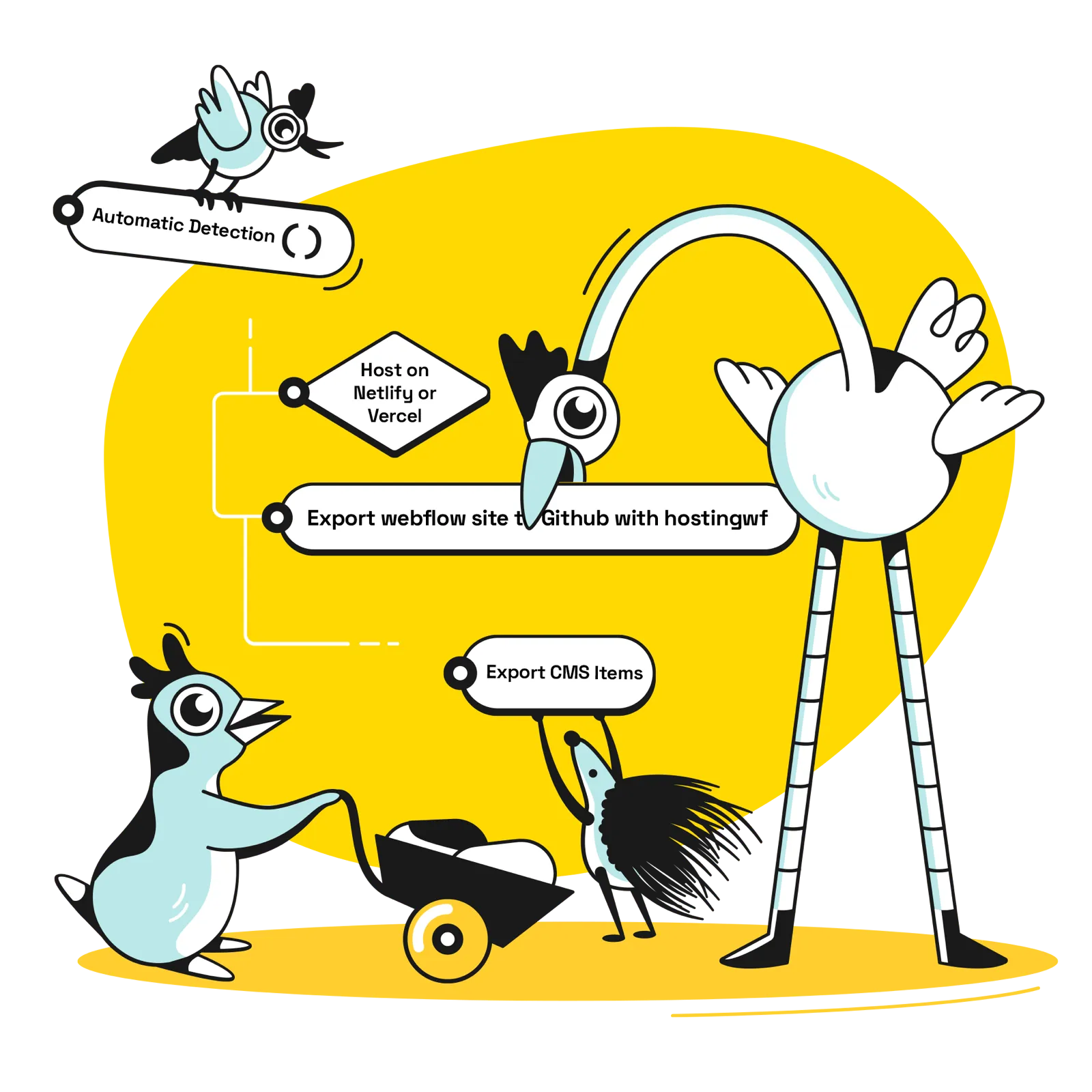 70%
Save costs on hosting versus webflow hosting.
* Comparing $20/month with $6/month
3K
Webflow users exporting their website to Github via hostingwf.
100%
Freedom for webflow hosting.
Deploy every server with better performance and compliance.
Compatible for all jamstack providers.
Export your webflow website to Github then deploy it wherever you want.
Export your Webflow Site to GitHub Automated
Automatically detect changes on your website

Track code changes on Github and deploy it anywhere.
Webflow to Netlify
The fastest way to host your webflow website is to build the fastest sites for the web.


Free up to 100GB bandwith/month


Instantly roll back your production environment to a previous version of your site.

Globally distributed CDN designed for fast, low latency Jamstack sites and web apps.
Webflow to Vercel
Vercel combines the best developer experience with an obsessive focus on end-user performance.


100 GB bandwidth free webflow hosting per month.

Free SSL, analytics and image optimization options.
"Webflow hosting was extremely expensive and not a developer-friendly solution. It's nice that Hostingwf even has an alternative to it."
Annabelle Porter,
Full Stack Developer
"I didn't think I could use a different service in hosting for Webflow. Hostingwf made us realize that we are actually free in this regard."
Annabelle Porter,
Customer Service Officer
"There were about 16 websites I hosted on Webflow. With Hostingwf, we reduced this cost to just $50, and netlify is still available with the free plan."
Annabelle Porter,
Customer Service Officer
Frequently asked questions.
If you have any further questions,
Get in touch
with our friendly team
Is hostingwf a complete hosting provider?
Not fully counted for now. Hostingwf allows you to automatically import your webflow site to your GitHub account. In this way, you can host your website on GitHub for free via netlify or vercel.
Does the installation require technical knowledge?
Hostingwf is a no-code tools to export your all website source code to your GitHub account. It only takes 2 minute to install. Just put your webflow url then create the project!
Will our forms and other 3rd party tools continue to work?
All your client-side operations will continue to run smoothly.
Ready to export Github?
This company increased their performance when using this product – and here we are singing it from the rooftops.